Algarve
the paradise you deserve!

Beaches, Resorts, Culture, Leisure, Golf and more for your Algarve Holidays
Algarve is one of the best places for holidays. This beautiful region of Portugal is most known for its beaches but it has many other reasons for you to visit it.
We will show you the different aspects of this region and you will discover how to have the finest holidays you deserve.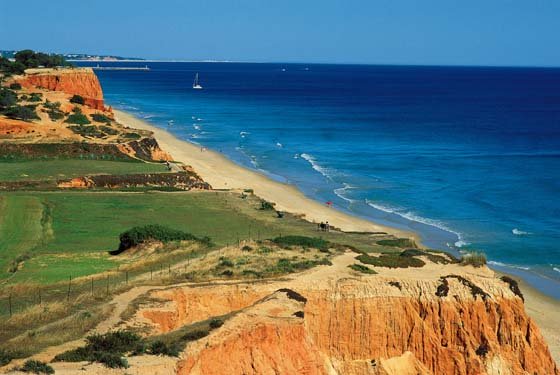 Whether you are looking for a relaxing place in a marvelous spa or you are a golf lover who likes to play in different spectacular courses or to enjoy the beautiful beaches all over the coast or even the calm countryside with the local folklore of culture.

Your Algarve Holidays
Algarve Beaches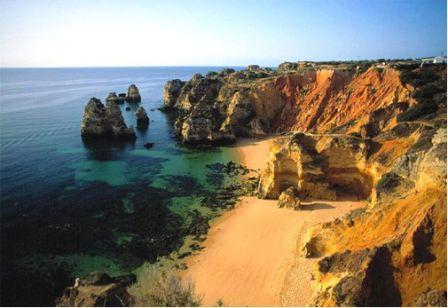 Lagos Beach
Best known for its beaches, it has numerous beaches across all the coast almost all with the European Blue Flag, classification for quality and safety. Long white sand beaches, Small almost private rocky beaches, crowded beaches, almost deserted beaches. You have all type of beaches you can choose from. 


Portugal Culture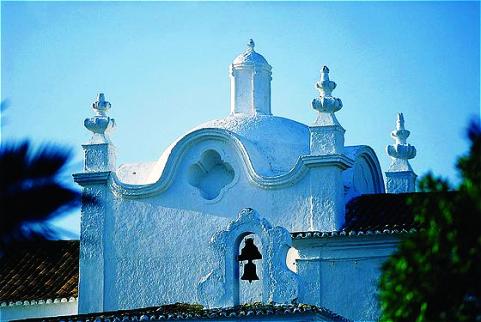 Algarve Church
Much more than beautiful beaches, like the rest of Portugal it has an ancient history full of traditions which is visible in the monuments, costumes, villages, etc. You will have many attractions where you can have unique experiences. You will find the people to be very friendly and willing to help if necessary. 


Algarve Golf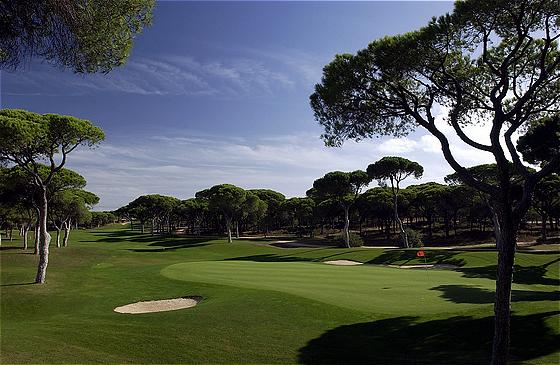 Algarve Golf Course
It is the perfect place for playing Golf. It has a wide offer of Golf Courses spread all over the region and with the warm weather almost all year is the paradise for the Golf Players.


Algarve Water Parks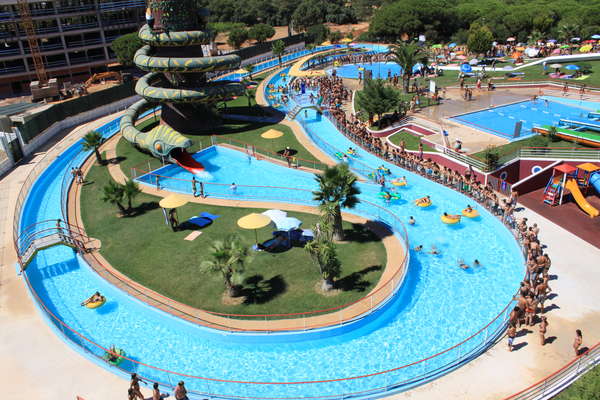 Aquashow Park
Holidays is fun. Fun with family, fun with children, and one of the best places to children in holidays are the Water Parks. Fresh and amusing these Parks have everything they need.


Algarve Food
Seafood Cataplana
The Algarve food is one of the pleasures that should make you decide  to visit this region, Specially the seafood with high fresh quality fish and shellfish from the coast, but also the traditional meat dishes in the inland,


Accommodation
HOTELS
Choose your favorite location and accommodation for your holidays. There are many options available for you. Hotels, Resorts, Apartments, Villas and more to choose. Use the search tool to find and book your favorite place.