Algarve Pictures

Catching beautiful magic moments

This Algarve pictures page was created to show places in Algarve that are unique and special for it self but also for you if you are planning to have holidays in Algarve. "A picture will worth a thousand words". 
Algarve Beaches

These includes pictures of several beaches which as you will see are very beautiful and one of the main attractions of Algarve.

Algarve Cities

The cities of Algarve maintains the traces of the ancient local tradition, with old houses and narrow cobbled stone streets. The coast cities with the fishermen houses and boats coexist with the new touristic businesses, bars, restaurants, etc. Check some of these pictures. Check some of these pictures.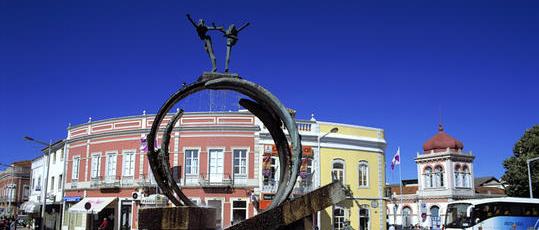 Algarve Resorts

The beautiful resorts makes beautiful pictures of natural landscapes. Places like Quinta do Lago or Vale de Lobo are the best ones. Check the pictures here.

Algarve Golf

Algarve Golf Courses are the natural places to take fantastic pictures. The beautiful landscapes with the bright sunlight of Algarve deserve to be captured in unique moments. Check here some of the best of those captured moments of algarve golf.