Algarve Golf Courses, the most beautiful of Europe

If you are a golf lover you must not miss the Golf Courses in Algarve. Algarve is considered the Europe's best place for playing golf. It has numerous golf courses.
You will enjoy the beautiful and calm landscape while playing. All the courses are completely integrated and in harmony with the landscape.

You can appreciate the silence, the sound of nature, the birds, the sea and of course, here and there, your hit on the ball.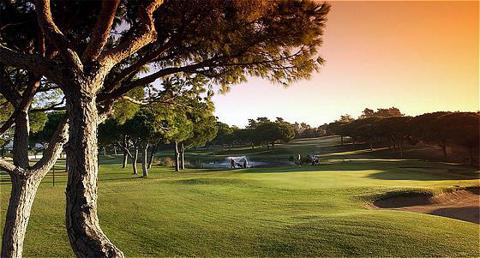 The smooth weather, with warm temperatures, a fantastic sun and clean air with little rain, will allow you to play almost all year.

Most of golf courses are designed by international architects. This is a guaranty of satisfaction even for the most demanding golf players. That is one of the reasons why algarve's golf courses are recognized as a favourite golf players' destination.
On the Western part of Algarve you have golf courses like Parque da Floresta, Boavista, Palmares, Álamos, Alto Golf, Gramacho, Morgado, Penina Golf, Vale da Pinta, Silves Golf and Vale do Milho

On Central Algarve you can choose from the beautiful courses of Balaia, Pine Cliffs, Salgados, Laguna, Millennium, Old Course, Pinhal, Victoria, Vila Sol, Ocean, Pinheiros Altos, Quinta do Lago North, Quinta do Lago South, Royal and San Lorenzo

On Eastern Algarve you can play on Benamor, Colina Verde, Quinta da Ria and Quinta de Cima,

Dont miss it!
And For You What Is The Golf Course You Most Like?
Do You Have A Great Story In A Golf Course In Algarve? Share It!