Algarve Hotels Directory

The best hotels in Algarve for your Holidays


Here you can find a complete list of Hotels in Algarve. Algarve is beautiful place for you to have your holidays. It has everything you need, good weather, beautiful beaches, nice people, culture and more.
But it is also very important to select an hotel that you will like. That is why this Hotels Directory was built, to help you to choose the hotel that best suits you preferences.

You can find in Hotels of all kinds. You have the beautiful hotels near the coast where you can enjoy the beach, to relax with the sound of the waves or, if you prefer, to make water sports; you have the exquisite Golf Hotels with marvelous courses completely integrated in the landscape; or even in the inland of Algarve where you can enjoy nature at its splendour.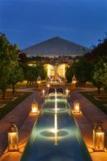 In this Hotels Directory you can find a wide variety of hotels for you to choose where to stay in your Algarve holidays.
You can check and book, from West to East, the hotels available in almost any location of the this region through our partner booking.com.
If you like to see the available hotels in Algarve, search below on the Region or the city you prefer.
Alternatively you can check our selection of the best hotels depending on the category you prefer: Resort Hotels, Golf Hotels, SPA Hotels and Luxury Hotels.
Do You Have A Favorite Hotel In Algarve?
Do You Have A Great Story In An Hotel In Algarve? Share it!