Algarve Beaches

The Best of Europe
What to say about the of Algarve beaches. No matter the kind of beach you like, in Algarve there are beaches of every kind for every taste.

All with beautiful white sand, clear blue water, perfect weather with warm temperature almost all days every year. Almost all beaches have the European Union Blue Flag which represents quality standards. 

From the quiet beaches of Costa Vicentina, where you have miles and miles without anyone else, to the more busy beaches in Vilamoura and Portimão. There are also beautiful beaches sculpted in riffs by nature or beaches resorts situated in the ecological natural reserve of Ria Formosa, some of them only accessed by boat.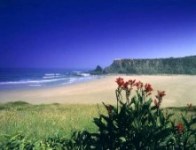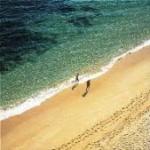 The Best Algarve Beaches
Cool Beaches

For your coolest holidays, Algarve has many places where you can have good experiences. Beaches with sports facilities where you can do some sail, canoying and other sports and finish the beach day in a sunset party for some dance before the night. Check here for the coolest beaches of Algarve.

Romantic Beaches

If you are planning to have a romantic holidays, there are several beaches in where you can have special moments with your friend. To share a lovely sunset or a romantic drink in an esplanade near the beach with a view to the sea. Check which are the best romantic beaches in Algarve.

Family Beaches
There are some perfect beaches you can go with your children to enjoy a day with you family. These have or are near places to eat, amusements and more. Check here for the family beaches in Algarve. 

Diving Beaches
The coast of the Algarve is diverse and is in some part formed with high cliffs with carved rocks where you can have nice diving experiences. Check the best beaches for diving in Algarve.

Surf and Bodyboard Beaches
Algarve has great beaches where you can Surf or Bodyboard. The weather is good for surfing almost every year, so you dont have to worry about that. Also there are many surf schools where you can take some lessons. Check here for the best surf and bodyboard beaches. 


Nudist Beaches
In Algarve you have beaches perfect for nudism, There are many wide and wild  beaches with only a few persons where you can enjoy nature. Check here the best Nudist beaches.