Algarve Map
a vision from the air

Location
As you can see in the Algarve Map, Algarve is located in the southern part of Portugal, which is the most western country of Europe. Being at South, near the Mediterranean Sea, the country has the advantage of having a perfect temperate clime and the Algarve is its warmer region.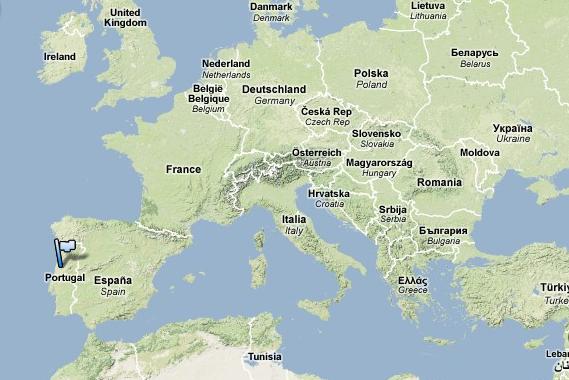 The majority of the coast of Portugal is designed with beautiful golden sand beaches. These two factors together, with the available facilities, composes a picture of perfect location for you to have one of your best holidays ever.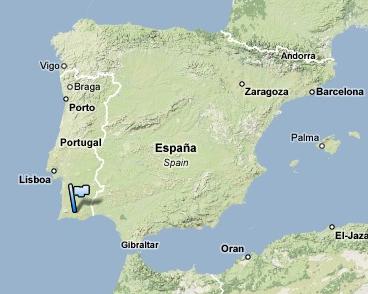 But Algarve is not only the coast. At a small distance from the beaches you have the inland of Algarve, where you still find a very strong rural culture. Here you don't have the touristic development of the coast. Instead, you have the small villages with the traditional shops and local friendly people where it seems that the time has stopped. 
The interior have many mountains forming a beautiful green landscape, where you can discover wonderful places like Monchique, which have thermal waters known for its properties for treatment for respiratory problems and Muscle and Skeleton diseases. 

Generically can be considered three distinct regions in the Algarve. The Eastern Algarve more rural and warmer, the Central Algarve more touristic and with more people and buildings and Western Algarve Western Algarve with a wilder west coast, less touristic and warmer.

Check the best places in the Algarve in the Map below.
View
Map of the Algarve
in a larger map