Aquashow Park
A fun family holiday in Algarve



Aquashow Park is probably the biggest Water Park in Algarve, it has several slides of different sizes and speed. It has several swimming pools for the children, a big pool with waves and roller coast. This Water Park doesn't have only water facilities. It also have amusements and exhibitions and a museum.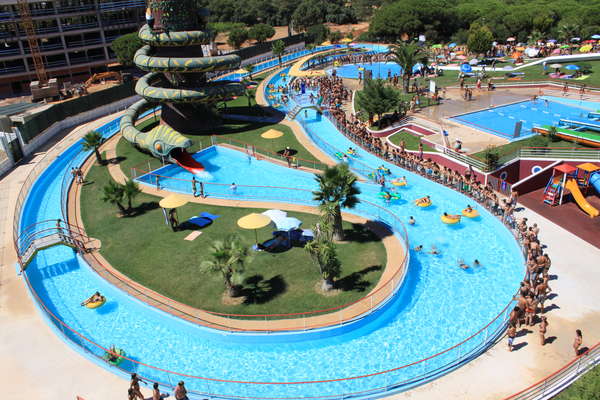 Top Attractions
Wild Snake

White Fall

Piscina de Ondas

Pistas Foam
Top Swing

Montanha Russa

Air Race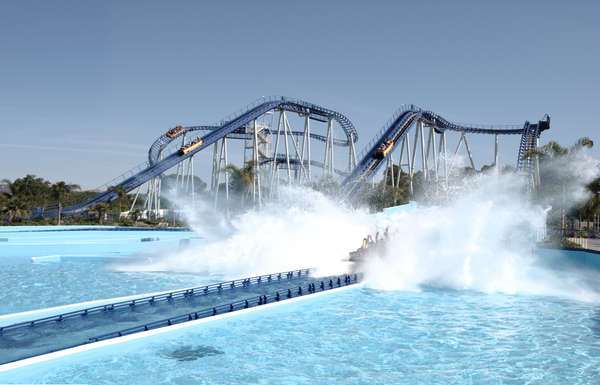 Schedule
This Water Park is open in the summer season for the period from 1st of May to 30th of September.
Price List

Accommodation
Aquashow Park Hotel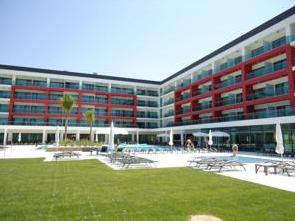 If you are going to this Park you must know that it has its own hotel where you can stay and enjoy the park.
You can check the availability and rates of Aquashow_Park Hotel here.
More Accommodation Options
Additionally you can check more available places to stay, near this Park, if you like. The park is located in Quarteira and near Vilamoura and there you have many other option for staying. To see the options, its rates and availability check the available near accommodation here.
Park Location
Aquashow is located very near the EN125 in Quarteira area. So it is very easy to get to the Park from there. If you are coming from Quarteira or Vilamoura you just have to get the EN396 to Loulé and the Park is on the left after about 3 km. The park has a big car parking area but please note that in busy days, specially in August, it takes time to leave the park due to traffic. Check the map here to see how to get there.
Ver mapa maior
Address:
AQUASHOW_Park Hotel
Semino E.N 396
8125-303 Quarteira
(Algarve - Portugal)