Algarve Hotels
Quinta Da Encosta Velha
Hotel Description
Quinta da Encosta Velha is located in the western Algarve, an area with low density of people, where nature prevails. Placed in small hills, in the middle ofParque da Floresta's Golf Course, this resort has fantastic landscape views to Atlantic Ocean and to the beautiful mountains.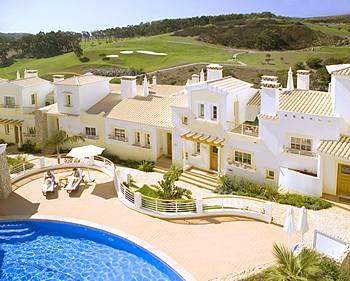 This place is ideal for people who want to have relaxed holidays in the quietness of this luxurious resort and alternate with golfing or enjoying the almost desert beaches nearby. It is also perfect for families because it has the appropriate facilities. You can also explore the Nature Reserve Costa Vicentina, a beautiful part of Western Algarve. 
Accommodation

This resort is equipped with 150 houses, with deluxe rooms decorated with light colours in a modern style, providing a harmonious and comfortable ambience. You also can enjoy, the large balcony and terrace areas provided.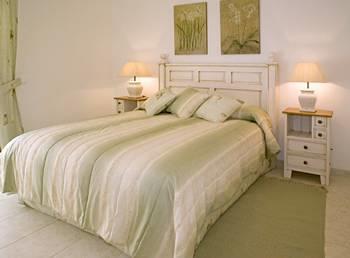 All include satellite television, climate control, and kitchens with microwaves and refrigerators. 
Facilities

4 Pools, 6 Restaurants and Bars, Golf Course and Academy, a Kids Club and a Beauty SPA.

This resort benefits from the Parque da Floresta Resort facilities, because it belongs to the same group and is a few minutes away.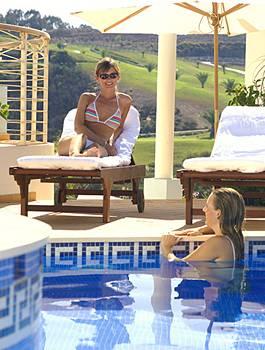 You have several facilities depending of what your preferences are.
Tennis Court, Sauna, Fitness Centre, Golf Course, Solarium, Spa & Wellness Centre, Massage, Children's Playground, Billiards, Table Tennis, Darts, Hiking, BBQ Facilities, Cycling, Bowling, Indoor Swimming Pool, Outdoor Swimming Pool.
Activities
In this resort you have multiple options you can choose. You can practice horse riding and mountain biking in the beautiful countryside of Costa Vicentina. You have available the water sports at the beach nearby or you can just enjoy the Spa treatments or the available pools to recharge your batteries.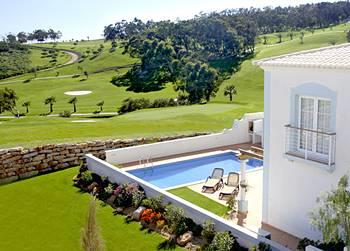 The Parque da Floresta golf course, with its original design, is a fantastic option if you are a golf player. It includes all the facilities necessary, just beside you.
This resort is located near the traditional village of Budens which deserves a visit. 
---