Gramacho Golf

Golf Course Description
Carvoeiro Golf is a complex with two golf courses - Gramacho, inaugurated in December l99l, and Vale da Pinta, in October 1992, located between Lagoa and Carvoeiro.

Both were designed by the well known architect Ronald Fream. Gramacho has an interesting formula of 72 tees, nine fairways and 18 greens.

In the traditional undulating landscape of the Algarve, full of almond and carob-trees, Gramacho is played to 18 large double greens, giving the player a different perspective on each of the rounds.

Gramacho seems to be a short course, but as matter of fact it totals 6,107 metres and it is a par 72 off the back tees, and a good challenge for whoever would like to imagine himself playing the double greens of St. Andrews. Vale da Pinta, also designed by Ronald Fream is a par 71 of 6152 metres. In our opinion, it is one of the best golf courses in Portugal today.

We have seldom seen a course that has impressed us so much at first sight.

The course, in the middle of an olive-tree grove, including trees over 1,500 years old, with enormous trunks, is a truly beautiful sight to be enjoyed by everyone. Each hole has its own character, different from all the others.

Special holes are the par-3 11th, 179 metres in length played from an elevated tee with an enormous bunker protecting the green. A little further on, is the 14th, a 541-metres long par 5 winding gently through a valley, with a set of fairway bunkers and about 100 metres short of the greens, the oldest olive-tree in the course, over 1,500 years old.

[In O Golfe em Portugal - Fernando Nunes Pedro - Texto Editora-Andersen Consulting]
Golf Course Ratings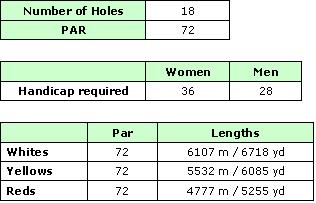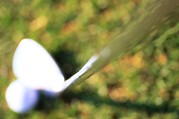 Facilities
This golf course facilities include:
Driving Range
Putting Green
Golf Academy
Pro-Shop
Restaurant and Bar (Club House)


Buggies
Trolleys: Manual
Golf Clubs
Golf Lessons
Golf Course Map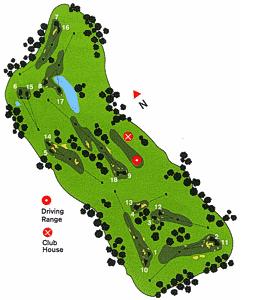 Scorecard