| | |
| --- | --- |
| | Millennium Golf Course |
Golf Course Description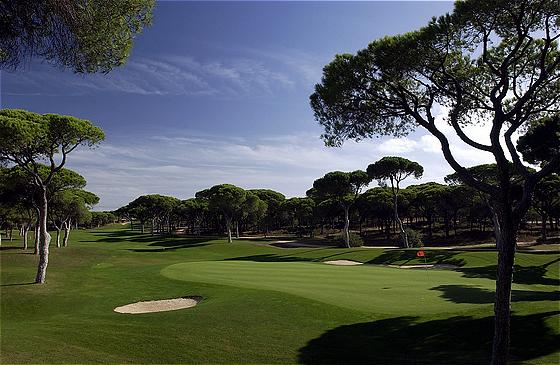 The Millennium Golf Course is composed by the old Laguna 9 holes, called the North Course, and a new 9 hole course located west of the clubhouse..

Refurbishment of the existing nine holes commenced in May 1999 and included the complete rebuilding of the tees, greens and bunkers to improve drainage, a new irrigation system and the planting of more trees, as well as bringing in new topsoil and grasses for fairways, tees and greens. Keeping the original design features, some changes were made, especially to holes 8 and 9, the only ones on this loop with water hazards.

The new 9 holes loop offer a layout of different character, style and playing quality to the remaining Laguna Course. The two nines of the Millennium Course complement each other handsomely, remainding the fairways of the Old Course and Pinhal Golf Course.

[In O Golfe em Portugal - Fernando Nunes Pedro - Texto Editora - Andersen Consulting] 
Golf Course Ratings

Facilities

This golf course facilities include:

Driving Range
Putting Green
Golf Academy
Pro-Shop
Restaurant and Bar (Club House)
Buggies
Trolleys: Manual and Electric
Golf Clubs: Callaway Set
Golf Lessons
Golf Course Map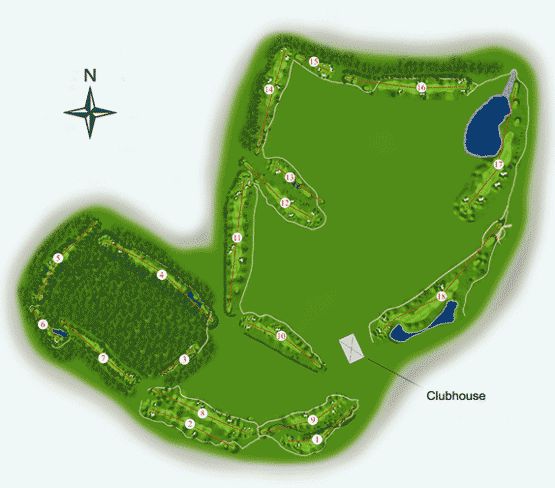 Scorecard