Vila Sol Golf Club

Golf Course Description

Vila_Sol, close to Vilamoura, near the outskirts of Quarteira, was the first individual creation of the famous English architect Donald Steel, in Portugal.

Donald Steel is an architect who above all likes to preserve nature and native vegetation, reducing earthmoving to the minimum by using undulating terrain to create the type of golf course that is within the English philosophy. This is the counterpoint to the American School where elevated tees and greens are indispensable.

The course being with a rather complicated 38l-metre par 4, with a very tall pine-tree about 50 metres before the green that makes the line into it more difficult.
The green hump backed and fast. A par here is always a good start. Next, there is another par 4, more than 400 metres long, a classic one, in our opinion. Describing it is not worth while; the best thing to do is play it. The third one, another par 4, 385 metros long demands a second shot to a green on raised ground turning this hole into the most difficult on the course. It should be mentioned that this must be the most testing start to any Portuguese course, as can be seen from the handicap stroke given to these three holes: 5, 3 and 1.
The 6th is a somewhat elaborate par 5, including a lake in the middle, so we prefer the 499-metre 8th as a par 5, with a brook crossing the fairway to protect the two-tiered green.In the second nine, there are two par 3´s of excellent design, the 13th and l5th; the 18th has only the drawback that the green is not visible from the tee. Another interesting factor at Vila Sol is the excellent driving-range, but above all very professional maintenance makes this golf course a place where you play with pleasure.

[In O Golfe em Portugal - Fernando Nunes Pedro - Texto Editora - Andersen Consulting] 
Golf Course Ratings

Facilities
This golf course facilities include:
Driving Range
Putting Green
Golf Academy
Pro-Shop
Restaurant and Bar (Club House)

Buggies
Trolleys: Manual and Electric
Golf Clubs: Standard
Golf Lessons 
Golf Course Map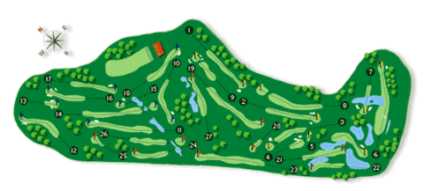 Scorecard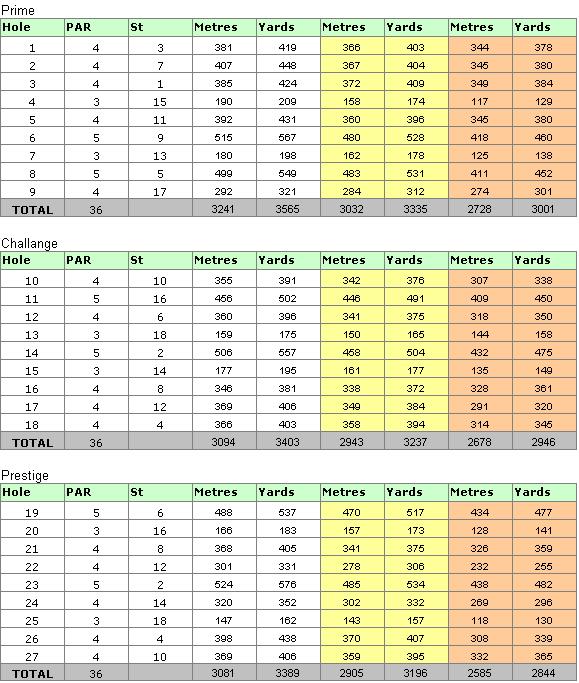 ---