Marina Beach

Located in a cool place
Description
Marina beach is a very well situated beach, right in front of Vilamoura. Limited on one end by the mole of the Marina and by the dock of Quarteira on the other end, this beach is wide, with white sand and clear water although being near Vilamoura. It is the perfect beach for you to go by foot, if you are planning to stay in Vilamoura and has all the facilities you would expect from a highly frequented beach. This is considered a very cool beach where you can find some local famous people.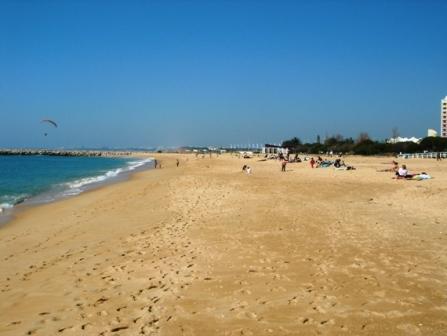 Location

This beach is located in Vilamoura. Just beside you have the Casino and the Marina. Some of the best hotels like Dom Pedro Golf Resort Hotel, Vila Sol Spa & Golf Resort and Hilton Vilamoura are just a few steps away. A little bit more distant you have the magnificent golf course like Vila Sol, Millennium, Laguna, Victoria and Old Course. 
If you are planning to stay in Vilamoura you have much more things you can do because it has a horse-riding centre, a shooting range, cross-country courses, cycle tracks, tennis and squash courts, art galleries, mini-cruises and much more.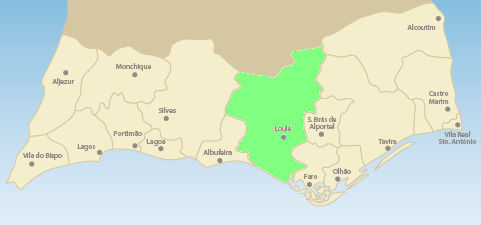 Quality and Safety


This beach has the standard European blue flag which means that it has the standards for Environmental Education and Information, Water Quality, Environmental Management and Safety and Services.
During summer period this beach has a permanent lifeguard. 

Facilities

Bar
Toilets
Sun shelters
Chairs and Beds
Car Parking
Windsurf, boats and motor boats
Getting There

If you are coming from the EN125, you have to turn to Vilamoura and get the Av. Vilamoura XXI. At the end of this road, after passing several roundabouts, you enter in the Av. Eng. João Meireles where you have to go straight ahead until the end. Then you follow to the Av. Tivoli and at a certain point you have to turn right again to Av. da Marina. Go straight ahead until you see the sign to turn right after which you reach the beach.