Alvor Beach

A Long Wide White Sand Beach

Description

Alvor beach, also known as Tres Irmaos (Three Brothers) beach, is a very long beach of white sand where you have lots of space for all the family. It is located very near the Alvor village, a place with old typical houses and between Meia Praia and Prainha.
On the internal part of the beach you have the Ria de Alvor which is a lagoon of calm waters where you can see many different species of birds, reptiles and others. This beach has an easy access by car with large car parks. You only have to walk a few meters. Also it is near Portimão and Praia da Rocha, at about five Kilometers where you have many restaurants, bars, hotels, etc.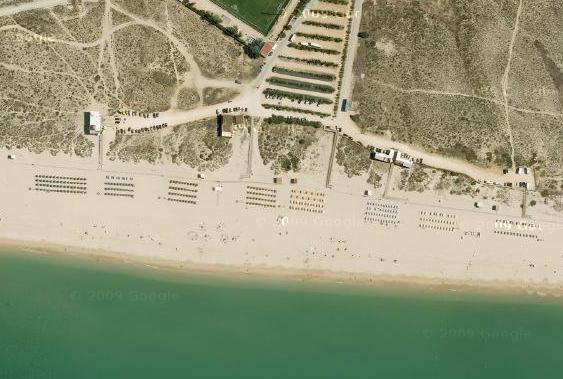 Location
Alvor beach has many facilities near that you can use. If you are a golf lover then you have at least three Golf Courses near like Penina Golf Course, Alto Golf Course and the beautiful Palmares Golf Course . Regarding Accommodation you have also many alternatives, specially Le Méridien Penina Golf & Resort, and the Aldeamento Turistico da Prainha. 
You also can check here the other available hotels near Alvor Very near you have the city of Portimão and Praia da Rocha on the eastern part and a little farer on the western part the city of Lagos where you can enjoy a more vivid moment.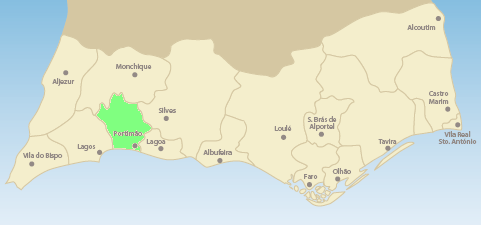 Quality and Safety


This beach has the standard European blue flag which means that it has the standards for Environmental Education and Information, Water Quality, Environmental Management and Safety and Services.During summer period this beach has a permanent lifeguard. 
Facilities

Car Parking
Toilets
Windsurf, Boats and Motor Boats
First Aid
Handicap Access
Sun Shelters
Chairs and Beds
Camping
Accommodation
Restaurants
Snack-Bars
Bars
Tourism Information
Telephone
Getting There
If you are coming from the EN125, exit to Alvor. After the roundabout go to the EM531-1. Follow to the Estr. de Montes de Alvor for about 3 Kms. After that continue on R. Serpa Pinto. Then at the roundabout take the 2nd exit to Estr. do Alvor. At the Alvor roundabout take the 2nd exit to Rossio Grande. Then take the 2nd right, go through the roundabout, in the end of the road turn right and you are in the Alvor Beach.